September 2012 Newsletter
Teresa Is Back!
I will be returning from maternity leave on Monday, September 17th. My new schedule will be as follows:
Monday: 8:30 a.m. - 4:00 p.m.
Wednesday: 9:30 a.m. - 7:00 p.m.
Saturday: 9:00 a.m. - 2:00 p.m.
Treatment Discount
I am offering $10 off one treatment received between September 17 - October 31, 2012.
You can schedule appointments on the website via GenBook. Appointments can also be made by calling 206-414-9590.
Introducing Elijah
I can't resist providing an updated picture of Elijah who is now 10 weeks old and growing so quickly.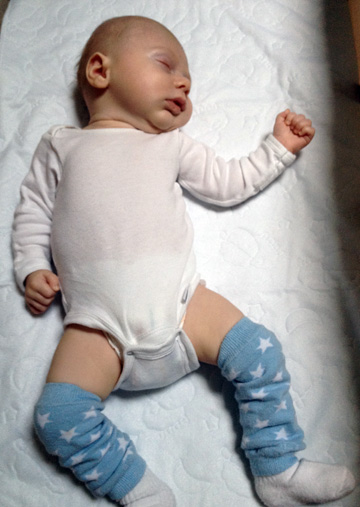 Monthly Tip: Auricular (Ear) Acupuncture
I am sure many of you are wondering what I am doing poking around your ears during a treatment. I use auricular therapy regularly either through inserting needles and/or ear beads, which apply pressure in various parts of the ear in order to sustain the effects of the treatment.
Auricular acupuncture was developed by French neurologist Paul Nogier in 1957. The therapy is based on the idea that the external ear represents a microsystem of the body and can treat ailments by stimulating the ear alone. Auricular therapy can be used alone or in conjunction other therapies such as acupuncture or reflexology.
I find auricular therapy to be particular effective for patients seeking relief for pain, menstrual disorders, stress, hypertension and more. Clinically, auricular acupuncture receives a lot of attention by practitioners for the treatment of addictions, weight loss, and psychiatric conditions such as PTSD and depression. Auricular acupuncture is being utilized state-side and in combat areas by the U.S. Army and Air Force for the treatment for pain, anxiety, and PTSD.
More Newsletters
---